Bukit Minyak Utama Phase 4B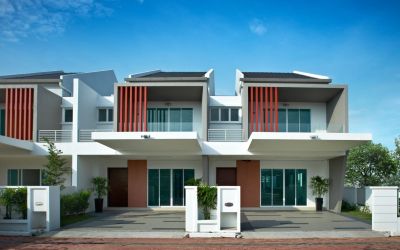 The 32 Link Homes at BM Utama have been designed to impress and yet remain cozy for the residents. This phase was started concurrently with Phase 4A.
The design is modern and the practical space planning has carved out an efficient layout.
Architecture details - ie. the height of electrical outlets and switches, types of fittings, ease of future maintenance in the choice of colors and material – have been worked out to bring comfort to the residents for their daily use.
Client - DNP Land Sdn. Bhd.
Architect - Architect T.Y. Au
C&S Engineer - CESCON Engineers Sdn. Bhd.
M&E Engineer - i-Consultancy
Land Surveyor - Jurukur Siu & Rakan Rakan
Quantity Surveyor - Perunding Kos Bersatu Sdn. Bhd.
Main Contractor - Choongcons (Penang) Sdn. Bhd.
Completion - 2014