Majlis Bandaraya Pulau Pinang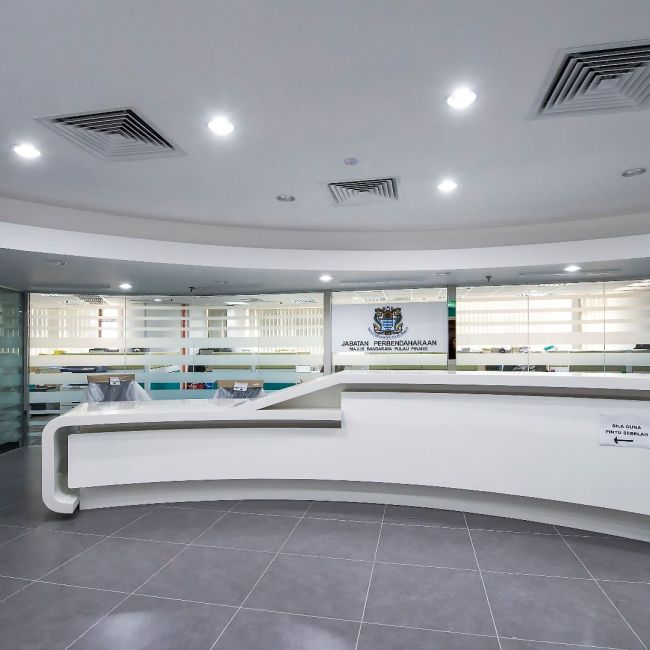 We provided interior design services for Level 3, 11, 12, 13, 14, 15 and 17 at KOMTAR. Altogether, we had to design the offices of seven different departments while maintaining a uniformed corporate look and accommodating each department's requirements for individual treatment.

The project also had to be implemented in stages as the departments had to be operational during the time of the renovation works. This project was a good lesson in dealing with contractual issues, paperwork as well as the various personalities involved during the implementation.
Client - Maljis Bandaraya Pulau Pinang
Interior Designer - Ar T.Y. Au
Concept Design - ATSA Architects Sdn. Bhd.
M&E Engineer - i-Consultancy
Quantity Surveyor - .KPK Quantity Surveyor Sdn. Bhd.
Main Contractor - Yuan Seng Building Trading Sdn.Bhd
Completion - 2020
Photos by Sai Bee Nyean